POS Solution and Management Platform for Retailers​
A powerful, scalable, all-inclusive point of sale (POS) solution for retailers, with all the features you need to streamline operations, built right in.​
Cloud-based POS Solution​
A user-friendly, intuitive POS solution, that lets you scale up or down seamlessly with up-to-date software and latest feature releases. Get up to the minute real-time data from across all channels through a single pane of glass – accessible anytime, anywhere and on any device.​
Access inventory in real-time, and place orders across all stores, online and even in a warehouse​
Streamline your order management process ​
Ship and fulfill easily with our alerts widget ​
Split orders to multiple fulfillment points​
Get fulfillment alerts right onto the dashboard​
The right tools to let you manage your inventory, efficiently. ​
Create custom fields to track inventory in any way imaginable​
Build custom inventory reports that help you balance your stock across all channels​
Partial and full inventory counts​
Transfer management, including discrepancy feature​
Build your retail business one relationship at a time with a robust CRM tool built right in to your POS​
Deliver personalized experiences with data collected and captured on each transaction​
Quick view customer dashboard​
Unlimited custom fields and custom reports to segment your marketing​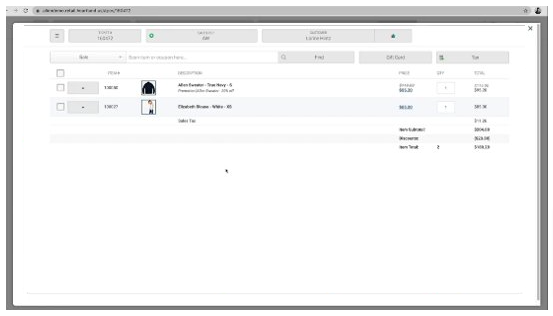 Purchasing and Receiving​
Secure the right products, at the right time, for the right price. The readily available data on each item's journey from order through sale allows you to negotiate strategically with suppliers.​
Create purchase orders and barcode labels on the fly​
Get items to the stores efficiently, with receiving tools designed to root out errors​
Easily process returns to vendors​
Detect trends, pivot quickly when things aren't selling, gather the data that's right for your business and report on it the way you want.​
Collect data in real-time​
Create custom fields and reports​
Implement user based permissions​
Easily export to CSV, PDF or even share via a URL​
GET
in touch
1.888.666.7074