Industry-Leading Security Technologies
PACKED WITH ADDITIONAL FEATURES
Shift4 has been at the forefront of payments innovation since the company was founded more than two decades ago. The result of that continual innovation is our industry-leading payment gateway, which is powered by the most secure and unique technologies available. Our gateway is truly one-of-a-kind because of the groundbreaking security and features behind the scenes.
EMV
Our EMV solution is certified for U.S. and Canadian processing, with dozens of device options and unique features, like quick chip and offline EMV processing.
Point-to-Point Encryption
Our PCI-validated P2PE solution encrypts cardholder data right at the terminal, so sensitive cardholder data never enters the merchant's environment.
Tokenization
We invented the industry's first payment data tokenization solution, which replaces stored card data with a random, alphanumeric value that is useless in the hands of data thieves.
These solutions work together seamlessly to provide unparalleled protection against costly data breaches. Your customers' personal information will always be protected — during the transaction and long after — by the most up-to-date and reliable payment security technologies available.
THE INNOVATIVE FEATURES BEHIND OUR
Best-in-Class Payment Gateway
Auditing, accounting, and reporting tools
Identify and resolve problem transactions with powerful features like pre- and post-settlement auditing and a 24-month rolling transaction archive.
Mobile payments support
We offer a variety of mobile terminals as well as support for the latest mobile payment methods like Apple Pay, Google Pay, and Samsung Pay.
High-speed authorizations
Secure, private-line connection that delivers the industry's fastest transactions.
Adaptive Routing
Finds the fastest route to our data centers.
Dozens of device options
Certified devices from Ingenico, Verifone, ID TECH, PAX, Innowi, and more.
Simplified PCI compliance
With EMV, P2PE, and tokenization working together, your payment processing environment will be completely out of PCI scope.
Additional tokenization functionality
Our data tokenization technology has multiple uses outside of payments, like securing your reservations, analytics, allowing for secure data sharing, and more.
Fraud Sentry
Monitors and prevents instances of "trusted employee" fraud.
Enterprise management
A single login allows you to view and operate your entire business in real time — every single revenue center across all your locations, stores, or properties.
Scalability
Our gateway was designed to meet the payments needs of any business — from independent shops to multinational chains.
Flexible gift card program
Fully integrated with the POS or PMS, so no additional terminals or phone lines are needed.
Assured Delivery
Prevents lost or duplicate transactions.
WeChat Pay and Alipay support
Acceptance of the preferred payment method for Chinese travelers.
Future proof
Support for the latest in payments technology, like signature capture, quick chip EMV, offline EMV, customized on-screen marketing, with frequent updates to add new functionality.
Unmatched uptime
We've maintained an industry-leading system uptime for more than a decade.
We offer connections to all the top payment processors in the U.S. and Canada: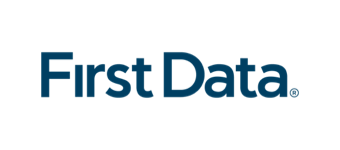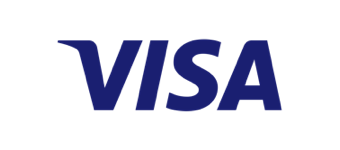 GET
in touch
1.888.666.7074